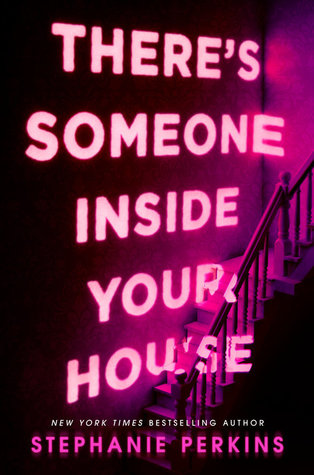 Genre:
YA Horror
Publication:
September 2017
Format:
Hardback
Cover Rating:
5/5 Stars
From Goodreads:
Love hurts...
Makani Young thought she'd left her dark past behind her in Hawaii, settling in with her grandmother in landlocked Nebraska. She's found new friends and has even started to fall for mysterious outsider Ollie Larsson. But her past isn't far behind.
Then, one by one, the students of Osborne Hugh begin to die in a series of gruesome murders, each with increasingly grotesque flair. As the terror grows closer and her feelings for Ollie intensify, Makani is forced to confront her own dark secrets.
My Thoughts:
I was
so
excited when I heard about this book. I loved Stephanie Perkins past books and they're all sitting pretty on my favorites shelf, so the fact that she was combining her talents with one of my favorite genres really thrilled me.
Before starting this one though, I noticed that it didn't exactly have a high GR rating (3.44 at the moment- her other books all average over 4 stars), which made me wonder exactly what the deal was. Well, after reading I can tell you I'm still wondering. Honestly, I really enjoyed this one! It was exactly what it proclaimed itself to be a Teen Slasher novel. I read someone compared it to the classics
Scream
and
I Know What You Did Last Summer
, and it definitely has that same campy slasher feel to it. I wasn't expecting some deep complex mystery here. I was expecting some sexy romance, some scary chills, and a quick page turner to get me through Halloween- which is exactly what I got. I'm really glad I bought this one in hardback because I have a feeling it will be one of my go to Halloween reads in the future.
My Rating: 4/5 Stars