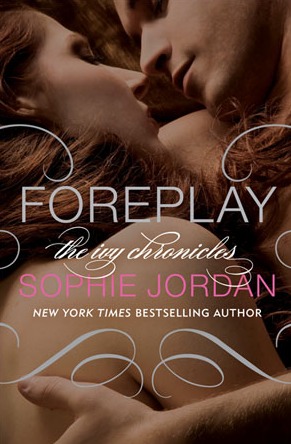 Series:
The Ivy Chronicles #1
Genre:
New Adult
Format:
Kindle
Publication:
November 5, 2013 by William Morrow
Cover Rating:
5/5 Stars
Links: Goodreads, Amazon
From Goodreads:
Pepper has been hopelessly in love with her best friend's brother, Hunter, for like ever. He's the key to everything she's always craved: security, stability, family. But she needs Hunter to notice her as more than just a friend. Even though she's kissed exactly one guy, she has just the plan to go from novice to rock star in the bedroom—take a few pointers from someone who knows what he's doing.
Her college roommates have the perfect teacher in mind. But bartender Reece is nothing like the player Pepper expects. Yes, he's beyond gorgeous, but he's also dangerous, deep—with a troubled past. Soon what started as lessons in attraction are turning both their worlds around, and showing just what can happen when you go past foreplay and get to what's real…
My Thoughts:
So, let's get real for a minute. Reading New Adult can get... repetitive. It's true, we all know it. But lately I have just been on a kick of fantastic NA reads, and
Foreplay
wasn't an exception! Deliciously quick and page turning, Pepper and Reece's story lays it all out there with no fluff or boring in between bits. Oh, and did I mention Reece?! Because he is YUM-TASTIC, and will quickly be put on your book boyfriend list without a second thought. And right now, you can get
Foreplay
for only .99 cents on Amazon Kindle!! I mean, that's less than a pack of gum these days! It's
SO
worth it!
My Rating: 4/5 Stars