Finished Reading:
"WTF" is the only way to describe this thriller. It will most certainly have you turning the pages well after mindight as you try to figure out what will happen next.
*Side Note: Hollywood couldn't have picked a better actor than Ben Affleck to play Nick Dunne.*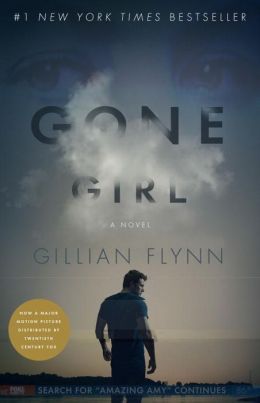 Started Reading:
Ashamed to say this has been sitting on my bookshelf for years and for some reason I just never picked it up. So far, I'm definitely impressed! Plus, I love my overseas cover of this book thanks to my awesome GReep (Goodreads Peep) that sent it to me for my birthday.
Started Listening To:
Beauty Queens by Libba Bray
Absolutely hilarious. If Libba Bray never made it as an author, she definitely could have made a career as an audio-book narrator. She does a superb job of making each character their own. Highly entertaining.
New Momma Problem #215:
Misplaced Brain.
Being a new mom is awesome, but I do sometimes wonder if River took half my brain with her when she came out. Example: This week I attempted to cook bacon and biscuits with chocolate gravy. During the process, I apparently laid down the PLASTIC container full of sugar on a hot eye. Result: Sugar Explosion. Ever tried to clean burned sugar/ plastic out of a stove top? Let me just tell you, it's not easy or pretty.
Binging on Netflix:
So. Funny. Plus, it has Martha Plimpton in it, and she's just fantastic.
Rainey Health Kick Starting Off:
This week Zack and I decided to *finally* get serious about eating better. We don't eat out often, however we do cook a lot of fried, carb-loaded, cheesy meals (aka Heart-Attack Dinners). So this weekend we went to the grocery store and spent all our food money on veggies, fruit, and other good-for-you grub. P.S. I don't care what anyone says, eating healthy IS more expensive, but if you shop at Aldi's you should be good. It's like buying regular food at Wal-Mart ;)
But hopefully with the good food and MyFitnessPal we can shed some pounds, or at least lower our future cholesterol. Also, I really need to add in an exercise routine to my week, but so far it's just way too hot to go outside, so I'm on the lookout for good home exercise DVDs.