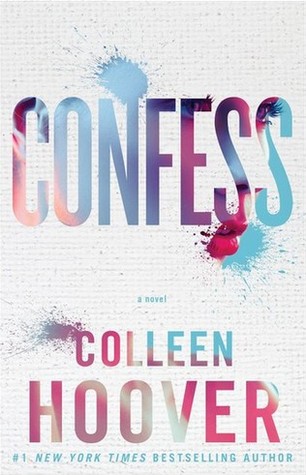 Genre:
New Adult
Format:
Kindle
Publication:
March 10, 2015 by Atria Books
Cover Rating:
4/5 Stars
From Goodreads:
Auburn Reed has her entire life mapped out. Her goals are in sight and there's no room for mistakes. But when she walks into a Dallas art studio in search of a job, she doesn't expect to find a deep attraction to the enigmatic artist who works there, Owen Gentry.
For once, Auburn takes a risk and puts her heart in control, only to discover Owen is keeping major secrets from coming out. The magnitude of his past threatens to destroy everything important to Auburn, and the only way to get her life back on track is to cut Owen out of it.
The last thing Owen wants is to lose Auburn, but he can't seem to convince her that truth is sometimes as subjective as art. All he would have to do to save their relationship is confess. But in this case, the confession could be much more destructive than the actual sin…
My Thoughts:
Sigh. Sadly, there's not a lot I can say about
Confess
. There is no doubt that Colleen Hoover is amazingly creative. The woman incorporates poetry, music, art, etc into all of her novels, and we've witnessed some amazing work from her because of it. But (and I think I must be in the minority here), I just have a hit and miss relationship with her books. Which makes me so, so sad because when I do love her books, I really
LOVE
them. For instance,
Maybe Someday
is one of my all time favorite New Adult novels. It's just incredible. Enough to where I've read it twice. I also really loved
Slammed
and
Finding Cinderella
. However,
Confess
just fell flat for me. Besides the fact that she was super original by including actual art work in her book, nothing really stood out. The characters were meh at best, the plot felt silly, and the romance rushed. I don't know what happened or if it's just me, but it felt mediocre.
Bottom Line:
I would skip it.
Rating:
2/5 Stars