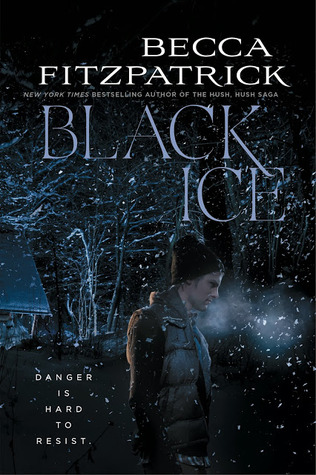 Genre:
YA Thriller/ Mystery
Format:
Paperback ARC; 390 pages
Publication:
October 7th, 2014 by Simon & Schuster
Cover Rating:
5/5 Stars
Links: Goodreads, Amazon, Book Depo, B&N
From Goodreads:
Sometimes danger is hard to see... until it's too late.
Britt Pfeiffer has trained to backpack the Teton Range, but she isn't prepared when her ex-boyfriend, who still haunts her every thought, wants to join her. Before Britt can explore her feelings for Calvin, an unexpected blizzard forces her to seek shelter in a remote cabin, accepting the hospitality of its two very handsome occupants—but these men are fugitives, and they take her hostage.
In exchange for her life, Britt agrees to guide the men off the mountain. As they set off, Britt knows she must stay alive long enough for Calvin to find her. The task is made even more complicated when Britt finds chilling evidence of a series of murders that have taken place there... and in uncovering this, she may become the killer's next target.
But nothing is as it seems in the mountains, and everyone is keeping secrets, including Mason, one of her kidnappers. His kindness is confusing Britt. Is he an enemy? Or an ally?
BLACK ICE is New York Times bestselling author Becca Fitzpatrick's riveting romantic thriller set against the treacherous backdrop of the mountains of Wyoming. Falling in love should never be this dangerous…
My Thoughts:
First of all, I want to give a HUGE thank you to my Book BFF and fellow GReep, Anna (from
Annaberry Reads
) for being so awesome and trusting me to borrow her very own ARC copy of this book!
Black Ice
ended up being amazing. I loved it. I even loved it MORE than Becca's first series,
Hush, Hush
. It was just this gripping, page turner, that I could NOT put down. Seriously, I stayed up until 3:00 am on a work day to read it. My boss was not a happy camper, but I didn't regret it.
I'm not going to lie, when I first started reading it I had my doubts.While I loved the premise and the plot itself, the MC, Britt, was just plain DUMB. She made very stupid, cliche horror movie, decisions. I found myself cringing at her idiocy and rolling my eyes at her inability to be self sufficient. BUT, and this is a big but, it worked. Somehow, the amazing Becca Fitzpatrick made me fall in love with this clueless teenager. And of course, Britt ends up coming into her own and her character gets stronger as this story goes on, redeeming herself from her earlier flaws.
What about the mystery, you ask? Well, it totally kept me guessing until the last possible second when you see how the clues start coming together. The whole time you are questioning EVERYONE, and feeling sorry for Britt because you start to think maybe you could have Stockholm Syndrome too, and you completely understand where she's coming from.
Simply put,
Black Ice
was one of the best thrillers I have read in quite some time. I would highly recommend it to anyone who loves a good mystery or just YA in general.
My Rating
: