1. Netflix's Stranger Things.
I'm only on episode five, but so far I LOVE this show! It really is Stephen King meets The Goonies. Plus my 90's girl crush Winona Ryder is phenomenal as always!
2. Covergirl + Olay Simply Ageless Foundation.
It only took me twenty-eight years, but I finally found my perfect foundation (and yay for me it's in my budget)! My main problem is super dry skin, especially in my T-Zone. Well, thanks to this foundation I don't have to worry about it. It glides on smooth and the Classic Ivory matches my skin tone perfectly.
3. Rain, Rain App.
I have been looking for a really good FREE app for white noise while Boo and I drift off to sleep every night. I finally found this one last week while reading an article on apps to help anxiety, and I am so glad I did. It does everything I need... which is to, you know, make soothing peaceful background noise to cover up my husband yelling at his xbox at midnight. It carries a varity of nature sounds or white noise (like the dryer) and it even has a sleep timer you can set! So far my favorite is Rain Downpour.
4. Amazon Prime.
I am an Amazon junkie. I order *everything* from Amazon- birthday presents, books, clothes, household items, baby stuff, etc. It makes my introvert lifestyle so EASY. Fast and free two day shipping! Tons of discounts! Free streaming movies and music! UNLIMITED cloud photo storage! It's probably the greatest invention ever.
5. Ozark Trail 30 OZ Double-Wall, Vacuumed-Sealed Tumbler.
I'm not going to lie, when those fancy $40 Yeti cups came out I wanted one. But being the cheap person that I am, I just couldn't justify spending that much on a dang cup. Luckily for me I just had to wait it out because Wal-Mart created their very own amazing cup that has actually been proven to be better than the Yeti! AND IT'S ONLY $10! I couldn't find this guy in stores, but last week Walmart had free shipping for everything on their site (no catch!) so I ordered both the hubs and me one. I also splurged a bit and had someone I know make me a super cute decal to go on it that should be arriving in the mail this week.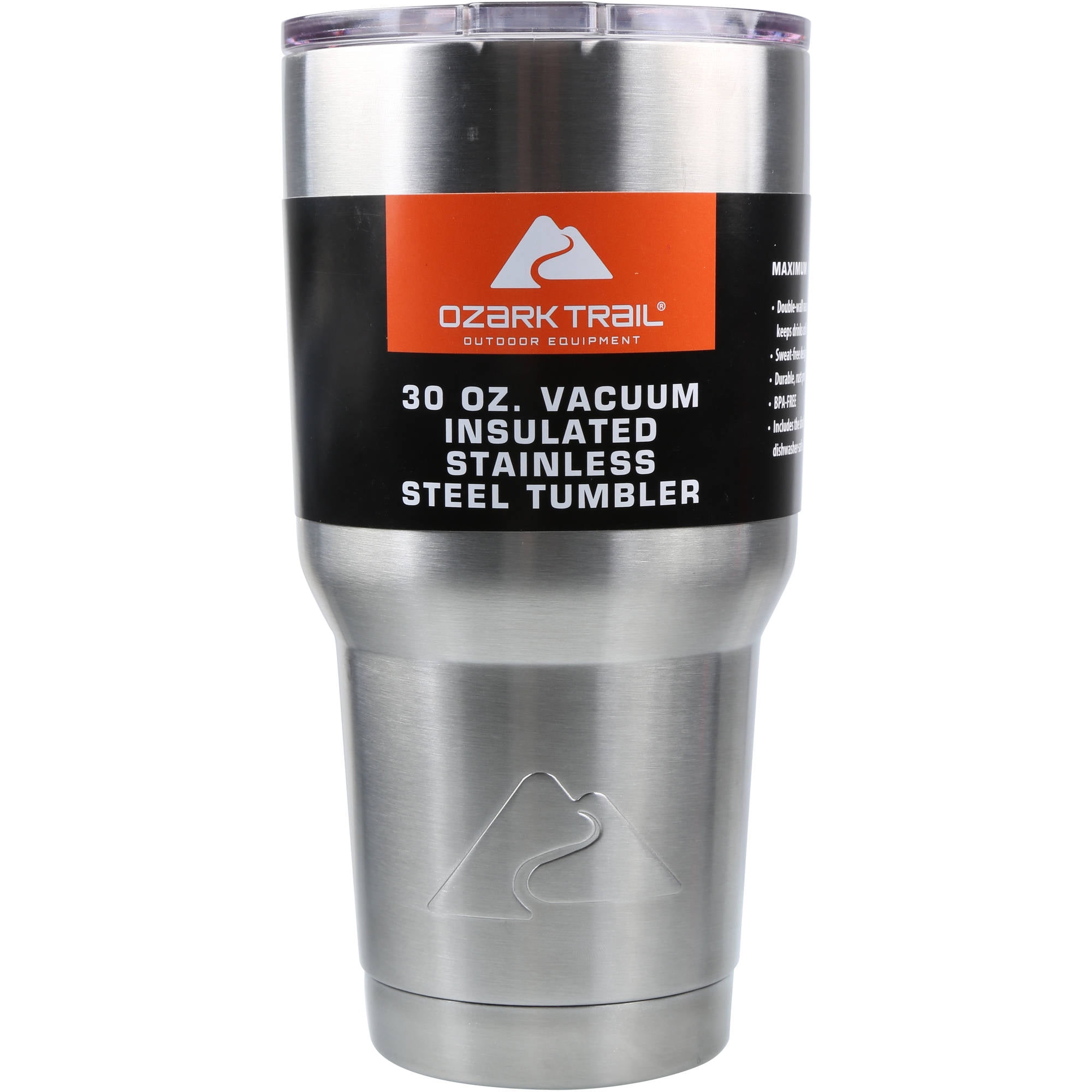 6. Sally Hansen Miracle Gel Nail Polish.
I'm probably way behind on this one, but I am obsessed with these nail polishes! I'm not super girl, mainly because I just don't have the time to be, but I still like to do my nails when I have the chance. My problem has always been not having the time to do the upkeep on a pedicure when they're painted. And that's where these babies come in. I can go FOREVER without redoing my polish. Seriously, it's a long time. They don't chip or anything and that's without me putting a clear top coat on. They are a little on the pricey side for me, but the polish lasts so long it makes up for it.