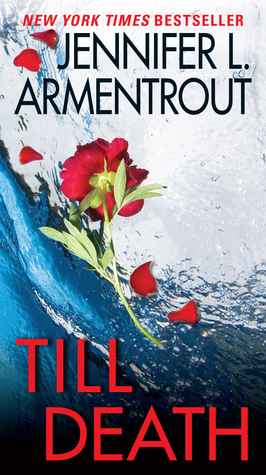 Genre:
Romantic Suspense
Publication:
February 2017
Format:
Kindle
Cover Rating:
4/5 Stars
From Goodreads:
It's been ten years since Sasha Keaton left her West Virginia hometown . . . since she escaped the twisted serial killer known as the Groom. Returning to help run her family inn means being whole again, except for one missing piece. The piece that falls into place when Sasha's threatened—and FBI agent Cole Landis vows to protect her the way he couldn't a decade ago.
First one woman disappears; then another, and all the while, disturbing calling cards are left for the sole survivor of the Groom's reign of terror. Cole's never forgiven himself for not being there when Sasha was taken, but he intends to make up for it now . . . because under the quirky sexiness Cole first fell for is a steely strength that only makes him love Sasha more.
But someone is watching. Waiting. And Sasha's first mistake could be her last.
My Thoughts:
Lately I've been on this huge romantic suspense/ horror kick. So when I discovered that I had not in fact already read JLA's new thriller
Till Death
I immediately grabbed it up and devoured it in two days (which is pretty great for me right now since most of my day is spent trying to catch up with my two year old). Like every other JLA book out there, this book was a page turner and never had a boring moment. As I've said in my previous post, I pretty much think JLA is Queen. That's not me fangirling, that's just the truth. The woman spins out book after book and they all are original and at the very least above 3 stars for me. So, bottom line: I love JLA and all her books are fantastic and unique and have something for everyone in them.
That being said, while I did really enjoy
Till Death
it wasn't my favorite book of hers. Not that it didn't absolutely rock, but I kind of figured out who the killer was REALLY early on which was disappointing for me. Maybe I'm just getting good at mysteries though because I've been reading so many. Regardless, I would still recommend this book to anyone who loves a good thriller.
My Rating: 3/5 Stars