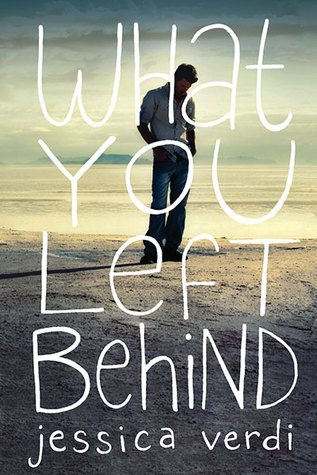 Genre:
YA Contemporary
Format:
Kindle
Publication:
August 4, 2015 by Source Ebooks
Cover Rating:
2/5 Stars
From Goodreads:
It's all Ryden's fault. If he hadn't gotten Meg pregnant, she would have never stopped her chemo treatments and would still be alive. Instead, he's failing fatherhood one dirty diaper at a time. And it's not like he's had time to grieve while struggling to care for their infant daughter, start his senior year, and earn the soccer scholarship he needs to go to college.
The one person who makes Ryden feel like his old self is Joni. She's fun and energetic—and doesn't know he has a baby. But the more time they spend together, the harder it becomes to keep his two worlds separate. Finding one of Meg's journals only stirs up old emotions, and Ryden's convinced Meg left other notebooks for him to find, some message to help his new life make sense. But how is he going to have a future if he can't let go of the past?
My Thoughts:
First of all, I would like to say a huge thank you to NetGalley, the author, and the publisher for giving me an ARC of this book.
What You Left Behind
sucks you in from the very first page. I'm not kidding. From the first few pages I knew that I would enjoy this book and that I would go through it pretty quickly (and I did). I really felt connected to these characters and truly cared about what happened to them. They were so relatable. Although, I'm not going to lie, as a new momma there were times when I really just wanted to punch 17 year old baby daddy Ryden in the face for making poor choices when it came to his baby. But overall, I liked him as our narrator and protagonist.
I also loved the chemistry between *all* of our characters. Nothing felt cliche or stiff. I really enjoy when an author takes time to make all the characters feel
real
and not cardboard. Jessica Verdi did a wonderful job of connecting everyone together.
Okay, so the plot probably reads kind of cheesy at first glance, but I promise it's not, because it's so well executed. Yes, there's teen pregnancy and cancer, but there's also coming of age. It's not your typical Hallmark-y fluff.
Bottom Line:
Overall I enjoyed it and would recommend it
My Rating: 3/5 Stars